Westminster Abbey: November 1947, the wedding of Queen Elizabeth 11 (then 'Princess') to Prince Philip.
There are several affordable venues for weddings these days. People no longer feel the need to rent expensive halls for what will only be
one
day in their wedding life. That money can be better spent to enrich their future life together. But that's just us worldly mortals. Go here to see a more
definitive article on affordable wedding venues
. They include:
Sports ground or the Ice rink
Kate Middleton, however, is marrying Prince William in April. The above venues aren't fit for a future king and his bride, are they? They're going for something much more special - a
Royal Wedding venue
. We already know that they've chosen London's
Westminster Abbey
for their wedding venue.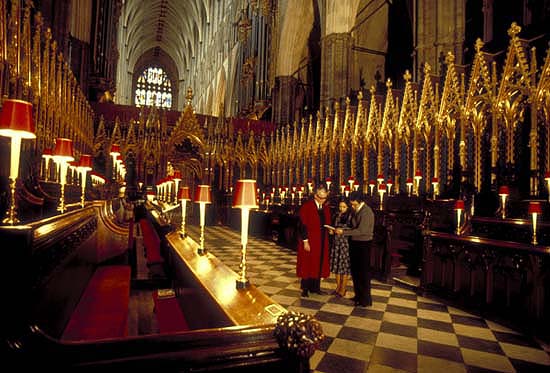 Let's see what the other famous Royal weddings held at Westminster Abbey looked like.
Second cousins, once removed Queen
Elizabeth 11 and Prince Philip were also married at Westminster Abbey.
Prince Charles and Princess Diana
married at St Paul's Cathedral (not at Westminster Abbey as most people believe).
Prince Charles and Diana (and the train) above
It's easy to see a pattern emerging. I wonder if there are any other grandmothers (son - Edward) and grandsons who were married at the same wedding venue? Who knows, in 25 years if we're still alive, we may be seeing Prince William and Kate's son/daughter get married here too. It's a pity, that without a
Touch Financial
account, us mortals can't have the same privilege :-)
What's the best place for an affordable wedding venue do you think? Do you prefer traditional manor houses and posh venues, or do you like the laid-back affair a more casual venue can bring?
Here are some other Royal wedding articles you'll enjoy: